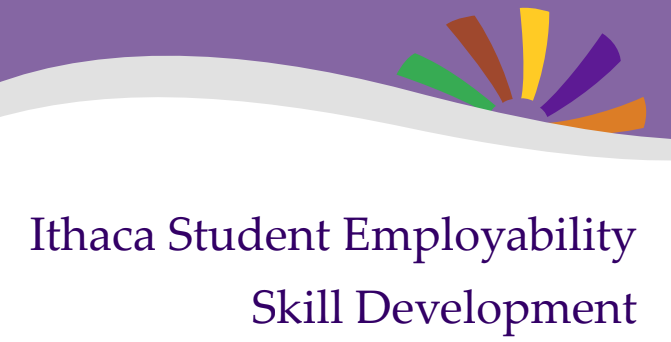 Ithaca Student Employability and Skill Development Forum
Juli Thompson
Monday, December 02, 2019
The Ithaca School District is seeking your help! A community forum is going to be held where a number of area employers are going to share their expectations and/or desired skills they wish new employees to possess. Everyone who attends will have an opportunity to discuss this information in a small group. This will assist Ithaca in evaluating current offerings and future efforts.
Ithaca desarrollo de empleabilidad a estudiantes
El distrito escolar de Ithaca está buscando su ayuda. Se llevará a cabo un foro comunitario donde varios empleadores del área compartirán sus expactativas y /o habilidades deseadas que desean que posean los nuevos empleados. Todos los que asistan tendrán la oportunidad de discutir esta información en un grupo pequeño. Esto ayudará a Ithaca a evaluar las ofertas actuales y los esfuerzos futuros.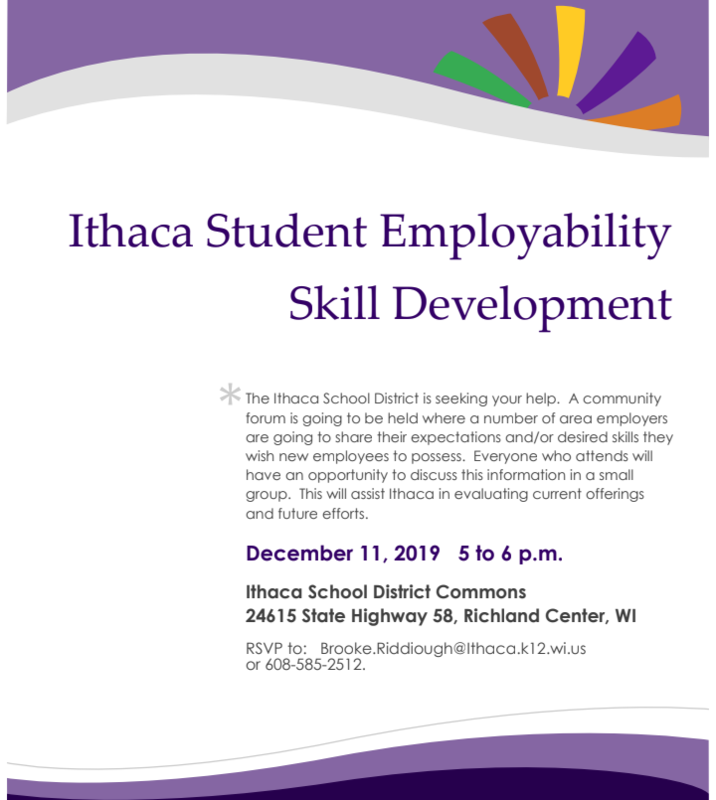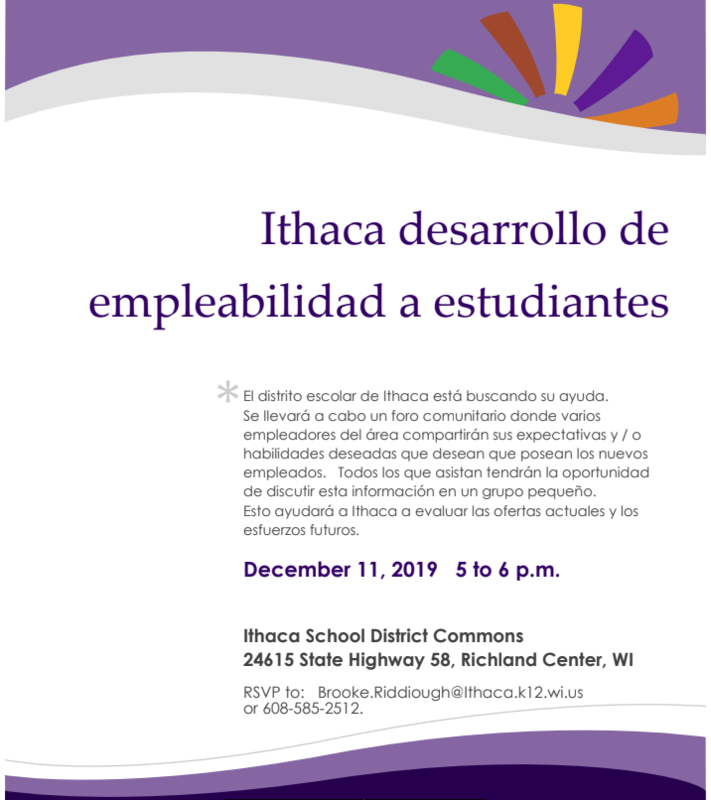 December 11, 2019 5 to 6 p.m.
Ithaca School District Commons
24615 State Highway 58, Richland Center, WI
RSVP to: Brooke.Hackl@Ithaca.k12.wi.us
or 608-585-2512.