News
SafeSchools Alert is an alert system to report anything that affects our school. This system allows you to quickly, easily, and anonymously report safety concerns to school...
June 4th, 2021 Today is a Day 2 Elementary Day 1 Lunch for today: Corn Dogs, Breadsticks, Baked Beans, Peaches and Milk If you didn't get a check-out sheet yesterday,...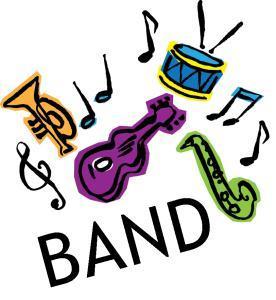 The Summer Band Lesson schedule is out. Please check the schedule for your assigned day and time. Lessons begin the week of June 7th.
SEE ALL NEWS
LIVE FEED

Ithaca Schools
2 days ago
The 2021 Spring Trap season is wrapping up with the state competition this weekend. Ithaca competitors are Owen Feryance (11.9 average), Aiden Brown (12.2 average), Danny Feryance (22.2 average and 2nd in conference), Katie Fry (13.7 average), Bodie Hilleshiem (21.6 average and 7th in conference), and Matt Roh (23 average). The Weston Trap team finished 1st in their conference beating Green Bay Preble by 1172 birds, and the River Valley Trap team finished 1st in their conference beating West Salem by 6583 birds. Congratulations and good luck! view image

Ithaca Schools
3 days ago
The Ithaca School district is looking to hire for 2 positions. We need an assistant HS football coach and a person to join the summer cleaning crew. The summer cleaning position pays $11.50 per hour and the hours would be approx. 6 am to 2 pm Monday thru Friday. This will include a variety of both inside and outside work, AND you can start right away. Call Brooke Hackl 608-585-2512 for more information or to access the application process for High School Assistant Football Coach or to join the summer cleaning crew. Call today to become part of the Ithaca Team!

Ithaca Schools
4 days ago
The Ithaca Class of 2021 was recognized during the Senior Scholarship Banquet. A big thank you to the generosity of our donors who make these opportunities possible. Congratulations to all our senior recipients! https://www.youtube.com/watch?v=TfdU5KPJ94s

Ithaca Schools
5 days ago
Congratulations, Ryan Lee! Last night Ryan broke the school record in the 1600m race by clocking a 4:42.82. Ryan is pictured with Coach Brenda Walton and his dad, Duane Lee. The previous record had been set in 2016 by Sebastian Koch. view image

Ithaca Schools
6 days ago
Good luck to the Ithaca-Weston Track and Field team tonight! They will travel to Kickapoo High School to compete at the Conference Track Meet. Field events begin at 4:30pm and running events at 5:00pm. Spectators are welcome. Come to cheer on the team! view image
SEE ALL POSTS