News
SafeSchools Alert is an alert system to report anything that affects our school. This system allows you to quickly, easily, and anonymously report safety concerns to school...
June 4th, 2021 Today is a Day 2 Elementary Day 1 Lunch for today: Corn Dogs, Breadsticks, Baked Beans, Peaches and Milk If you didn't get a check-out sheet yesterday,...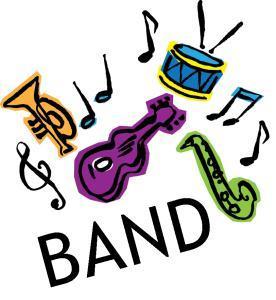 The Summer Band Lesson schedule is out. Please check the schedule for your assigned day and time. Lessons begin the week of June 7th.
SEE ALL NEWS
LIVE FEED

Ithaca Schools
about 21 hours ago
Calling all 3rd and 4th grade volleyball players! Explore the great sport of volleyball with our high school coaching staff and players. 3rd and 4th graders for the 2021-22 School Year are invited to have some fun on august 12th from 1pm until 3:30pm learning the basics of volleyball. Registration and payment is preferred by August 2nd, but late or at-the-door registrations will be accepted! Go, BULLDOGS! view image

Ithaca Schools
1 day ago
For the past 50 years, National Night Out celebrates partnerships between law enforcement and communities. This year, over 100 Wisconsin communities will host an event along with thousands of others across the US. As a valued partner in the community, we would love you to be present with us at the 1st annual National Night Out on August 3rd from 5-7 pm at the UWP/R campus. view image

Ithaca Schools
1 day ago
A reminder, our first picture day is set for August 2nd from 4 PM until 8 PM in the Ithaca High School Gymnasium. view image

Ithaca Schools
2 days ago
Our Throwback Thursday photo takes us to 1994 and acts as a shout-out to everyone involved in making the dream of a NEW school a reality. Here are just a few of those people: view image

Ithaca Schools
3 days ago
Here is a message from our Athletic Director: Just a reminder that on Monday August 2 at 6pm Ithaca will host a co-curricular meeting in the gymnasium. If you are unable to attend there will be an option to watch a taped version at a later time. Thank You, Mr. Thome.
SEE ALL POSTS